Global hotel group, YOTEL is the most recent hotel group to join Userguest. The partnership between the disruptive hospitality brand, with hotel website revenue booster Userguest, is a conscious effort to optimize the group's direct revenue stream.
Many hotels still struggle to convert direct bookings, having to rely on third-party booking sites to drive results, recently the industry has seen a shift as hoteliers look to technology to resolve this. YOTEL was looking for a solution that would be suitable for multiple properties within the group, and at the same time, help automate the personalization aspect on the websites – aligning purchase intent with the hotel's revenue priorities.
"We found exactly what we were looking for in a hotel tech partner through Userguest. Increasing direct bookings from our hotel websites was the starting point, however when we learnt about RevMarketing Automation and saw how the tool automatically helped boost revenue and optimize occupancy, we knew this would be a key differentiator." said Augustin Cacot, Vice President of Demand at YOTEL.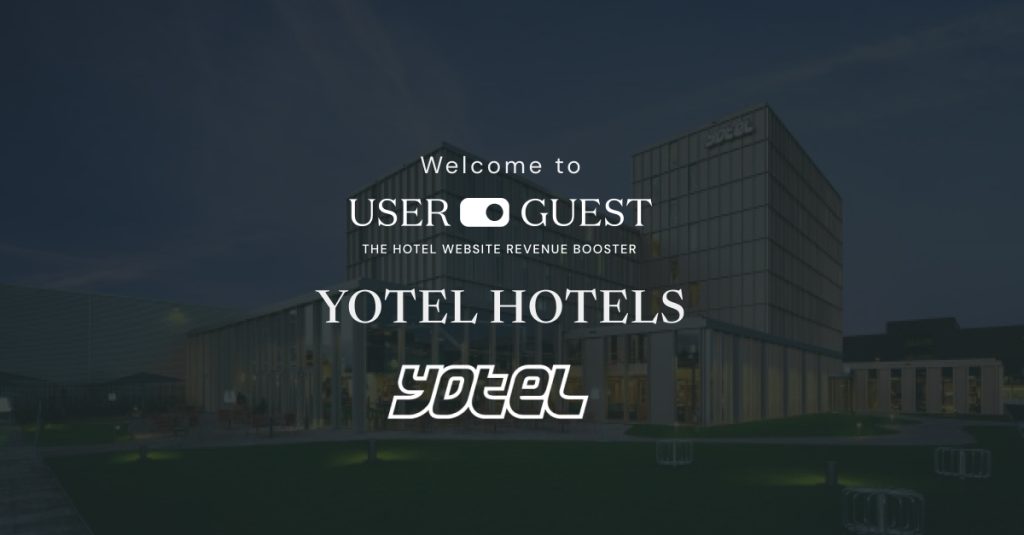 YOTEL will add Userguest to multiple properties and locations – Amsterdam, Edinburgh, New York, Porto, Singapore and Miami are just some of the hotels that will rely on the power of automation to boost direct revenue. "We are thrilled to welcome YOTEL onboard, we're especially excited to see such great results on a multiple-property level. We worked closely with YOTEL to ensure the initial set-up of the tool was exactly as they wanted it to be for each hotel and location, then we let smart technology take over and the results are incredible" said Hicham Benyebdri the founder of Userguest.
During the initial pilot, one of the best-performing properties was YOTEL New York Times Square, in just one month Userguest helped draw user attention to specific dates that needed to be filled, resulting in an increase in incremental revenue of nearly $200K. Inventory that could have been left unsold and revenue lost if the dates had not been promoted to visitors directly on the hotel's own website. "Userguest connects the dots between our hotels' tech stack, allowing us to optimize inventory and bring attention to specific periods that match with what the website visitor is looking for. When we apply this across multiple properties, the overall impact could be huge for YOTEL." stated Augustin Cacot.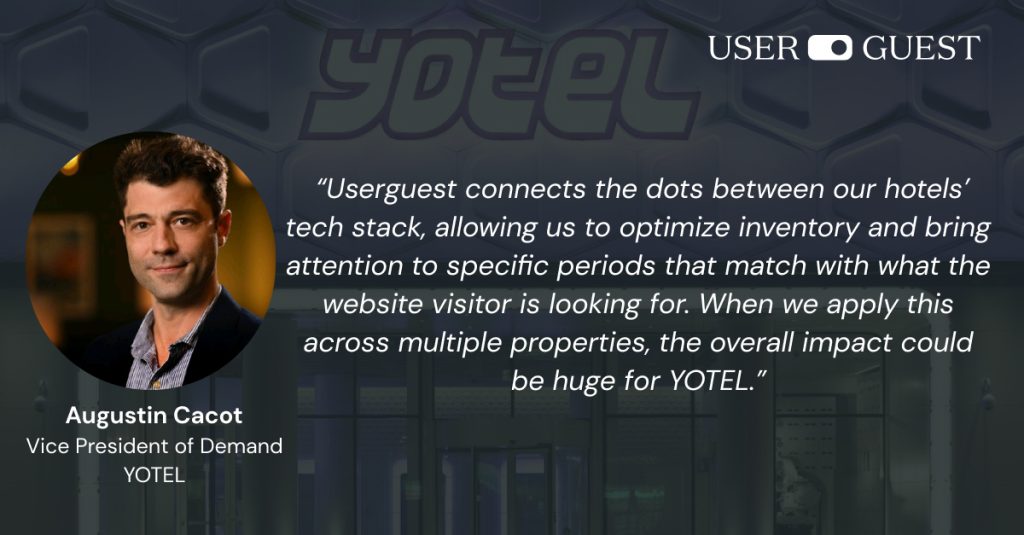 Want to find out more about how RevMarketing Automation is helping YOTEL boost direct bookings and revenue automatically?
Read the YOTEL case study here.