The anticipation of summer is in the air, igniting wanderlust in the hearts of travelers worldwide. It's the perfect time for hoteliers to buckle up and dive into the exhilarating world of summer travel trends.
Real Research recently conducted a captivating survey on the top summer travel trends for 2023, giving hoteliers valuable insights to revamp their revenue and marketing strategies.
So let's embark on a journey through these trends and discover the keys to unlocking success in the hospitality industry.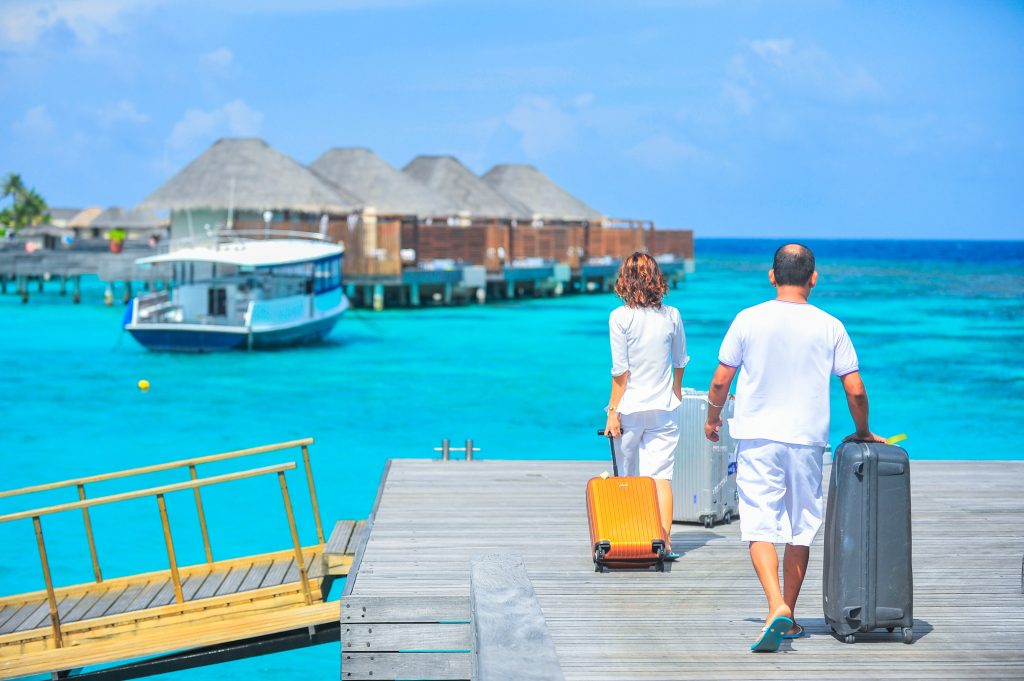 Unleash the Travel Fever: Domestic or International Adventures?
Hold on to your hats, hoteliers, because the survey revealed an overwhelming 87.33% of respondents planning to embark on unforgettable journeys this summer. It's time to roll out the welcome mat for a surge of eager travelers seeking their dream destinations. With 40.76% opting for domestic exploration, 22.83% ready to cross borders, and 36.4% seeking the best of both worlds, hoteliers should gear up to cater to a diverse range of travelers.
A Countdown of Coveted Summer Hotspots:
Let's unveil the shining stars of Summer 2023! Brace yourself for an enchanting adventure as travelers set their sights on Thailand's tropical paradise (8.06%), the captivating landscapes of the USA (6.81%), Japan's harmonious blend of tradition and modernity (6.43%), the vibrant city-state of Singapore (5.24%), Canada's breathtaking natural wonders (5.2%), Australia's sun-kissed coasts (4.87%), the United Arab Emirates' opulent allure (4.24%), and France's timeless charm (4.07%). These sought-after destinations hold the key to attracting a flood of wanderlust-filled guests to your doorstep.
Hotels: The Crown Jewel of Accommodations:
Hotels steal the spotlight as the most preferred accommodation choice (24.71%), followed closely by resorts (17.15%) and the charm of vacation rentals like Airbnb and Vrbo (12.24%).

As hoteliers, you hold the power to create a world of comfort, luxury, and unforgettable experiences. From plush amenities to personalized services, tap into the essence of hospitality and ensure your guests feel pampered from the moment they step through your doors.
Decoding the Traveler's Mind: Factors that Influence Choices:
The cost of travel and accommodations reigns supreme as the most influential factor (47.9%) when travelers decide on their summer escapades. Hoteliers, it's time to unleash your creativity and craft enticing offers that make travelers' dreams a reality without breaking the bank.
Elevate your marketing strategy by showcasing the seamless travel experience your hotel provides, along with nearby attractions and transportation options.
Boosting Revenue During High Season with Userguest
Harnessing the power of summer travel trends is essential for hoteliers to thrive during the peak season. And to make the most out of this bustling period, Userguest can be your valuable ally!
With Userguest's advanced features, hoteliers can streamline their operations, enhance guest experiences, and boost revenue. Our personalized incentives feature is a game-changer. With Userguest, you can push visitors towards booking by offering them irresistible incentives tailored to their preferences and needs. By presenting the right message at the right time and on the right device, we ensure that your guests feel compelled to make their reservations with a sense of urgency and excitement.

Ready to unlock the full potential of your hotel's revenue this summer? Don't miss out on the opportunity to see Userguest in action! Book a free demo today!